Get Paid for Your Notes. Seriously.
COMMENTS

(0)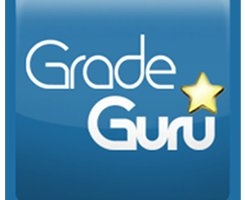 So, you're a poverty-stricken recent grad looking to make a little extra cash for the weekend. You've sold all your Air Force 1s on eBay, donated platelets to Red Cross, volunteered for a sleep study, and traded in your Sega at Gamestop. You probably think that, short of your vital organs, you've got nothing left in this world of any value.
Enter GradeGuru to save the day.
This genius site will pay you actual money for the notes you took in college and that you probably thought were just taking up space on your hard-drive for no other reason than to remind you that you once learned some stuff. But now, with GradGuru, you can upload them to the site and get a nice little payout for your efforts.
I wish I had known about this before I, A) took all of my notes in Mead Composition notebooks because I thought they were funny, and B) deleted any notes that I did have on my computer to make room for more episodes of The Office. But where I have you failed, you shall flourish.
In addition to cash, you can also rack up gift cards and internship opportunities. One caveat: "students receive payment for their notes based on the quality and popularity of the uploaded material, as determined by peer review." So if you were that person who heard, "Aristotle argued that tragedy imitates men slightly better than average," but wrote, "Aristotle wuz a Nancy," you may not be raking in the cash credits.
But even if you are that person, why not upload them anyway? It's easy, it's free, and you might get paid.