Facebook Public Search: Good or Bad for Your Job Hunt?
COMMENTS

(0)

FILED UNDER: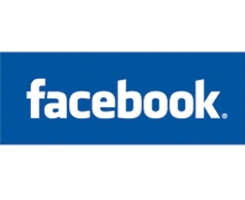 If you're a member of Facebook, as of today, Zuckerberg & Co. are making limited details of your profile (e.g., name, picture) available to the public. Without even signing in, any user can search for an individual by name and will be presented with limited profile details. In addition, the Facebook blog foreshadows that these limited profiles will also be accessible through major search engines (e.g., Google, Yahoo!). So is this good or bad?
In our opinion, it's both – it really depends on how public you want to make yourself. The most important thing for you to do is to sit back and think about whether or not you want details of your profile available to the public. Is your profile picture crazy? Do you want your potential (or even current) employer to be able to view it? So the next time you log into Facebook, be sure to check your privacy settings, and indicate whether or not you want your profile (and if you do, what details) to be included in Facebook's new public searching.
Ultimately, a clean, limited public Facebook profile could be a much better search result for your name on Google than your current beer chugging champion of the world title – that is, unless you want to work for a beer company.
Either take our word for it, or check out the official Facebook announcement.