Eat Cheap 2008
COMMENTS

(0)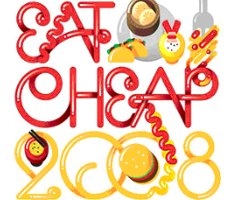 Now that we've fallen upon hard times, it's becoming increasingly difficult to wine-and-dine at an affordable price. Thankfully, New York Magazine's Eat Cheap 2008 guide can help grads in NYC navigate the best budget eats without sacrificing quality.
Gas prices mean nothing to New Yorkers, so the guide's Consumer Price Index starts by hitting them where it really hurts (i.e., the stomach). Here are just a few examples of price jumps in the last year year:
Cheeseburger: From $5.75 to $6 (4.3% increase)
Plain Bagel: From $2.25 to $2.50 (11% increase)
A Regular Slice of Pizza: From $3 to $4 (34% increase)
Depressing? Not necessarily. NY Mag cushions the blow with a list of places in NYC where you can eat great food for only a measly dollar (McDonald's excluded). You'll be surprised how far a buck can still take you. Also worth looking into is the Top Cooks' Favorite Cheap Eats, which features suggestions from New York's best chefs on where to eat for under 10 bucks.
Despite what most New Yorkers think, there is a world West of the Hudson. Those outside of NYC might want to check out the High-Low $20 Showdown between two very different yet very talented chefs who each whipped up a three-course meal for under $20. The recipes for their dishes are listed in the article, so if they look like something you could pull off, you might soon be feasting like a king on the budget of a peasant.