Drugs on the Job
COMMENTS

(0)

FILED UNDER: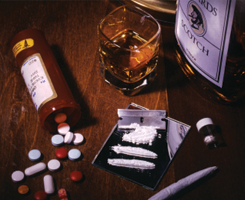 Good news for all you "work hard, party hard" types, as well as people who "need to smoke before going to bed" (hint: try YouPorn.com, it's free)—the San Francisco Chronicle reports that it's no longer legal to test all job applicants for drug use. As the article explains,
A city can't require all job applicants to be tested for narcotics and must instead show why drug use in a particular job would be dangerous, a federal appeals court ruled Thursday.
The decision was catalyzed by a librarian in Oregon who sued the city of Woodburn for rescinding her job offer after she refused a drug test. Honestly, how did they think librarians achieved the focus necessary to read multiple books in a single week?
I guess the take home point is this: If you do drugs, consider working for your city.