Do You Feel Like a Fraud? (You're Not Alone...)
COMMENTS

(1)

FILED UNDER: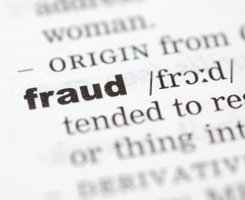 There is an epidemic sweeping the nation, and recent grads are particularly susceptible. Hundreds of thousands of people live in denial and embarrassment, unwilling to admit that they are victims. Indeed, shame is its greatest weapon.
No, I'm not talking about crabs, aka severe jock itch. I'm talking about a more subtle threat to the ego that goes by the innocuous name of the "imposter phenomenon."
An intriguing article in the Chronicle of Higher Education ("You're Not Fooling Anyone") discusses a psychological affliction facing many young scholars who feel like "frauds." Despite the clear successes they've achieved to get to where they are, they live in constant fear of being "exposed." In an age of academic legacies, feelings of unearned privilege add fuel to the fire. People are trying to "fake it 'til they make it," but not in a cool, off-the-cuff, fly-by-the-seat-of-your-pants-like-Mel-Gibson-in-What Women Want sort of way. More in a scared, crippling, racked-by-nameless-dread way.
According to Dr. Valerie Young, imposter syndrome sufferers have a "trick scale" that causes them to register success negatively: "Self-doubt and negative feedback weigh heavily on the mind, but praise barely registers. You attribute your failures to a stable, inner core of ineptness. Meanwhile, you discount your successes as accidental or, worse, as just so many confidence jobs. Every positive is a false positive."
I'll come clean, because apparently "admitting you have a problem" is one of the first steps to overcoming the imposter syndrome: I have not related to a medical condition so much since I first visited LivingWithItch.org. Since high school, I've constantly felt like people are buying into this illusion—propagated by my resume and reputation—that I am an intelligent person who is knowledgeable about various things. I don't feel very knowledgeable about anything other than Bret Easton Ellis and rap music, and even on those subjects I fear running into people who will expose the superficiality of my knowledge.
If you're like me, hopefully you'll find some comfort in the fact that there is a name for these feelings of inadequacy, and they don't just exist in academia. Indeed, a survey conducted in the mid-80s found that "about 70 percent of people from all walks of life — men and women — have felt like impostors for at least some part of their careers." It's sort of like when you find out that other people get erections or have trouble sleeping. You're not the only one.
Often, in today's "impossible is nothing" world, kids can coast through school truly believing that they are the brightest, most capable humans on earth. Thus, it's not surprising that sudden feelings of fraudulence—of being an imposter—would hit hardest in the first few years out of college, when you start to see that the world is far from a meritocracy, and start to interact with people in a realm where intelligence takes on a far more nebulous definition than it does in narrow academic fields.
Unfortunately, I don't have any answers, but I think it's important to remember that we are young and we are not supposed to know everything. Though it didn't make Dr. Young's list, I feel that just realizing you have a lot to learn is an important step towards keeping it real and not feeling like a wankster in the workplace. Not wanting to concede a lack of knowledge is a defense mechanism against admitting it exists. Does that make any sense? Stop trying to sound smart, Gritz!
Shiiiit, I feel like a fraud again…but I hope you guys have got my back.