Contest: Win a Signature Mini 2.0 USB Drive!
COMMENTS

(0)

FILED UNDER: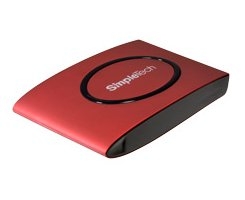 If you thought safe data storage was important in college, just wait until you're out in the "real world." Instead of backing up your term papers and "Best of" playlists, you suddenly find you've got files floating around in the ether that are literally priceless—like your "novel," a Word document titled "My 5-Year Plan," and the proprietary expense reports your boss asked you to guard with your life.
Thankfully, one lucky reader's life is about to get a little easier, because we're giving away a SimpleTech Signature Mini USB 2.0 portable drive by Hitachi. It's sleek, it's stylish, and it features a digital content manager called "Joggle™" that makes tracking, sharing and publishing of photos, music, and videos a breeze. In short, it's like a girl who's stylish AND smart.
To win, all you have to do is send your answer to the following question to editor [at] gradspot [dot] com:
What one item from college would you be most devastated to lose?
We'll choose our favorite answer and send you the prize!