Community Spirit
COMMENTS

(1)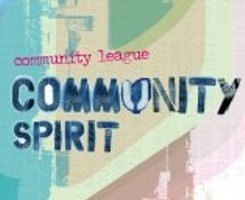 Buenos Dias!
Today is a very special day. Por que, tu preguntas? Bueno....
Today is the day that dreams come true and hard work pays off, it's time to smell the roses...I graduated 4 years ago and since then I have been working hard. I haven't been working hard in the traditional post-graduate sense: you know, get a job, earn money, carve a career path. No, that little lot never left the ground but I was putting my energies into something much more important than financial stability and feet on ladders (doesn't sound very stable to me!). I put my energies into something I LOVE.
I love to make music and express myself; just me and my friends vibing and creating, putting our heart and soul into it. I can't stand meaningless work, it can provide for me but it doesn't put anything back into the world. I need to create and for me there is nothing better than enjoying the fruits of our labour and sharing our music with the world. So, for the last 4 years I have been striving to become a successful rapper, to make music and to perform it and share it with as many people as possible. I managed some modest local success and a lot of fun. Thankfully I have had help from amazing friends with incredible talents (The Community League). Because these friends live all over the world this creation has led to many travels and adventures in many lands.
The result and reason for celebration today is the release of our debut EP, COMMUNITY SPIRIT.
As The Community League, emcees Special Opps and The Wize (that's me!) and producers DJ Thundercat and Jokes bring you their thoughts and schemes and hopes and dreams, from our love of nature to our bewilderment with politics both sides of the pond to our complicated relationships with dinero. This project is truly remarkable, coming as it does from friendships that have evolved over the Internet it is a thoroughly modern connection that just wouldn't have been possible even 10 years ago. There's no doubt about it, the world is getting smaller. Global Warming? Er no, that's something different...
It's a great feeling to finally complete such a long running project. Someone once said, "The first shall be last and the last shall be first" (I think it was God), and I have certainly seen that with us. After pushing and pressuring and willing the project forward for years I found myself in a position where I was really quite useless—with neither time nor money for the cause—and I watched as the others saw it across the finish line, showing true Community Spirit.
My point here is really that you must never stop pursuing your dreams, listening to your heart and living your passions. I am lucky to have many wonderful friends who have chosen to carve their own paths post college, often forgoing financial reward or that false prophet "security"; they moved to Hollywood to write scripts, they write books and run websites, they teach and explore the world.
You don't have to settle for anything less than your dreams. Remember, if you can conceive it, you can achieve it.
You can buy your copy of Community Spirit on CD here, or download it here.
Positive Energy Aids Community Enterprise