Can You Fix Bad Credit?
COMMENTS

(0)

FILED UNDER: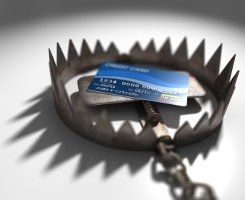 There are few things as annoying as suffering the consequences for doing something you didn't know was wrong, or something you sort of did know was wrong but happened during reckless, irresponsible phase that totally has nothing to do with the person you are now. But that, as devil's advocates like to tell us, is life. And it's particularly relevant when it comes to credit. We know that building and maintaining credit is crucial for your financial health down the line, but what if you're unhappy with your credit as it stands now—can you do anything to fix it? Well, that depends. Here's an easy 5-step process for improving your credit.
If you do have a few bad items on your credit report, don't get too freaked out about it. You're young and you have a lot of time to build up your credit. You can't get rid of these things overnight, but they don't stick with you forever.