Banana Smoothies Are the Jam
COMMENTS

(0)

FILED UNDER: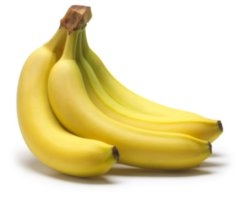 Banana Smoothies. We all love them. We are all guilty of having spent way too much on one. Even though Jamba Juice seems to have a "2 for 1" promotion literally every week, copping a "smooth" a day feels like buying Starbucks with British sterling. Better to go the D.I.Y. route to accrue the health benefits of a fresh smoothie without breaking the bank.
Ask yourself this: Do I have a blender? If the answer is yes, then you can make your own smoothies whenever you please. Breakfast. Snack. Before bed treat. All good times for a smoothie. Smoothie's are also great because they allow you to use up the fruit that you've allowed to ripen just beyond the point where eating it "as is" seems appetizing.
There are a million variations of a banana smoothie - here's one.
You need:
* 1.5 cups of vanilla yogurt (or plain depending on taste)
* 1/2 cup of milk
* 2 bananas
* A sprinkling of cinnamon (for that South American flair)
To make:
Place all in blender. Blend. Serve.
Needless to say, various fruits go well with banana so you can pretty much toss in whatever you've got lying around: strawberries, blueberries, apple, etc. If you're feeling frisky, pour some Hershey's chocolate sauce into the mix or add a little peanut butter. You can also add some powder supplements from GNC if you're into that sort of thing.