The Art of Travel Blogging
COMMENTS

(0)

FILED UNDER: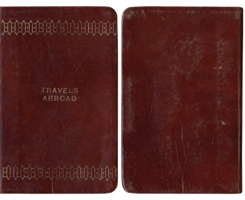 Nothing beats a blog for sharing your travel experience in real time with the folks back home. And who knows: if you hit your stride you may even find yourself evolving into a minor Internet celebrity. It's easier (and more fun) than you might think. Here are seven tips to get you up and blogging on the road.
1. Keep a Journal Your observations will be most vivid if you write daily, so take notes on anything and everything that catches your interest about the place you visit. Use a traditional diary or the backs of ticket stubs, bar napkins, hotel receipts; don't worry about spelling or grammar. Not only is this the best way to capture those precious details, but it also creates great souvenirs from your trip.
2. Plug In For the technology shy, travel blogging websites offer all the infrastructure and support you'll need, including easy uploading and editing features. Plus, when you hook up to an online travel network, your blog is readily accessible to thousands of like-minded travelers and readers. Instant audience!
3. Read Up Browse other travelers' blogs and find a few whose style you'd like to emulate. Consider the structure and tone of their writing: do the entries focus on historical facts or funny stories? Is the writing journalistic or lyrical? Keep these elements in mind when you write your own entries.
4. Keep Your Writing Colorful but Concise Forget the long version of "my battle with Indian bureaucracy." Today's online reader has the attention span of a goldfish. Think of it as a challenge: how can you distill the essence of your story into the most compact diction possible and still evoke powerful images? Focus on all five senses to give texture to your experiences.
5. Post Those Pics With the explosion of digital photography and high-speed Internet cafes in most tourist hotspots, there's no reason not to bring your writing to life by showing off your holiday snaps. Why not add video while you're at it? Tip: mix it up, presenting photos of local people and places alongside the inevitable in-front-of-the-Eiffel-Tower shot.
6. Write Once a Week or More Nobody expects a new installment of the latest thrilling adventure every day. Posting a few times a week is enough to keep people reading without overwhelming your audience (or yourself).
7. Have a Blast Maintaining a blog, especially while on the road, can be stressful and time-consuming; don't let it get in the way of enjoying your trip. Remember, your blog can only be as interesting as your travels, so get out there and find something worth writing about.
Some recommended travel blog websites: