30 in 30: Who Is Your Professional Hero?
COMMENTS

(0)

FILED UNDER: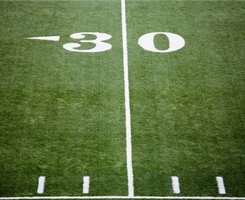 Want to land your dream job? Time to seize the carpe and stop being shy! Many people think it is unfathomable to contact someone they've never met, particularly if that someone is successful. But imagine if everyone felt that way? Where would these successful people find their sycophant protégés? Believe it or not, some people like "giving back" and mentoring the next generation, so what do you have to lose?
Cold-calling your favorite journalist or a billionaire hedge fund manager might be a tad aggressive, but if you can track down an email or mailing address there's no harm in saying (in so many words), "From where I'm standing, you have the best job in the world. Any advice on how to get there?"
In the worst case, you get no response. In the best, you get a thoughtful response, a coffee meeting with a hero of yours, or maybe even a job opportunity.
Looking for a job in the new year? Be sure to stay on top of all the essential job-hunting tips from Gradspot's new series, 30 in 30: The Insider's Guide to Job-Hunting in '09. If you'd like to share your own tips with the Gradspot community, email 30in30 [at] gradspot [dot] com with your tip, your occupation/industry of interest, and your name as you'd like it to appear on the site.