30 in 30: Try Online Career Networking
COMMENTS

(0)

FILED UNDER: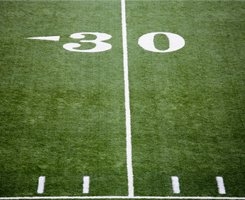 While cleaning up your online identity is an important step to take before sending out applications to snoopy employers, the 'net is also a great place to self-promote, get your name out there, and network your way to sweet jobs. These days, many people basically use Facebook as a career networking tool, but if you don't like mixing "business" and "pleasure," or if you just want to maximize the potential of your online networks, sign up for an account with LinkedIn.
LinkedIn.com was the first online career network to gain widespread popularity, and today it boasts a user base of over 17 million "professionals." Download a free copy of Gradspot.com's Guide to Life After College for an in-depth look at how to utilize LinkedIn, and check out these tips for building out your profile and making the most of the site. Also, look into other career networking sites like Doostang and Ryze.
When using online networking sites, remember that they are means to an end, not an end in themselves. The key is to turn your online contacts into offline phone calls, meetings over coffee, and interviews. Nothing can replace face-to-face contact, but online networking can broaden the scope of your search and help you connect with people even if you're from the middle of nowhere, attended a tiny school, and have no friends.
Looking for a job in the new year? Be sure to stay on top of all the essential job-hunting tips from Gradspot's new series, 30 in 30: The Insider's Guide to Job-Hunting in '09. If you'd like to share your own tips with the Gradspot community, email 30in30 [at] gradspot [dot] com with your tip, your occupation/industry of interest, and your name as you'd like it to appear on the site.