30 in 30: Move to an Industry Hub
COMMENTS

(0)

FILED UNDER: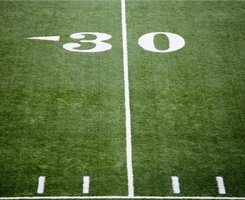 Are you thinking about moving to a new city? If you're post-college dream has always been to live in Chicago, then do what it takes to make that happen. But if your main priority is getting a job, seriously consider the industry that you want to go into before choosing a destination. More often than, your city will be picked out for you (assuming you want to be in the hub of your chosen industry). Needless to say, you don't have to be in a hub, but it's likely to be the place with the most opportunities and excitement surrounding what you want to do. Here are some examples:
New York City: finance, fashion, advertising/marketing, and publishing
Boston: consulting and venture capital
Miami: anything having to do with Latin America
Atlanta: big business (e.g., Coca Cola, Home Depot, Delta)
Los Angeles: everything entertainment
San Francisco: technology (from computers to health)
Washington, D.C.: politics
Seattle: big-biz technology and tech-related venture capital
Chicago: aerospace, finance, and consulting.
Looking for a job in the new year? Be sure to stay on top of all the essential job-hunting tips from Gradspot's new series, 30 in 30: The Insider's Guide to Job-Hunting in '09. If you'd like to share your own tips with the Gradspot community, email 30in30 [at] gradspot [dot] com with your tip, your occupation/industry of interest, and your name as you'd like it to appear on the site.