30 in 30: How to Email Resumes and Cover Letters
COMMENTS

(0)

FILED UNDER: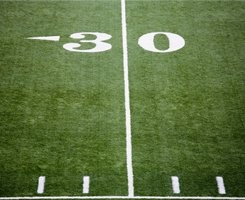 In this day and age, it's rare to physically mail in an application. Often there will be an online application where you simply plug in your info and upload your résumé and cover letter. However, sometimes you will be asked to e-mail your materials. While this system is supposed to make things easier and more efficient, it also adds new trauma-inducing variables to the equation. What do I put in the subject line? What do I put in the body? Don't get too antsy, though. It's basically a matter of common sense and following directions.
Sometimes HR will tell you to put a job code or phrase in the subject line so that they can easily sort applications. If so, follow directions, attach your résumé, cover letter, and any other relevant materials, and then write a quick note in the body saying that you have done so. In general, you will not be penalized for sending documents as Word files, but sending them as PDFs is preferable because this format generally looks the same across all operating systems. The format you choose is not a huge issue, but just remember that if a company receives a lot of applications and they can't open your résumé, they probably won't ask you to resend it—you're out of the running.
If there are no instructions for the subject line, include your name and the title of the position. A catchy or offbeat subject line (e.g., "Will Work For Food") is rarely appropriate, though it's up to you to judge the attitude of the organization. As a final point, don't be afraid to paste your cover letter directly into the body of the e-mail as well as attaching it. This is the one document you really want someone to read, so serve it up on a platter.
______________
+ Graphic: Sample Application E-mail
Subject: WX957 – Production Assistant
Dear Mrs. Daniels,
I am writing to submit my application for the role of Production Assistant, which I learned about through your listing on Media Bistro. Attached you will find my résumé and cover letter, as well as a PDF of my writing clips. For your convenience, I have also pasted the text of my cover letter below.
If there is any other information I can provide, please do not hesitate to contact me by e-mail (sam.bentley@gradspot.com), or by phone at 646 402 5557.
Thank you for your consideration,
Samuel Bentley
Looking for a job in the new year? Be sure to stay on top of all the essential job-hunting tips from Gradspot's new series, 30 in 30: The Insider's Guide to Job-Hunting in '09. If you'd like to share your own tips with the Gradspot community, email 30in30 [at] gradspot [dot] com with your tip, your occupation/industry of interest, and your name as you'd like it to appear on the site.