30 in 30: Guest Tip from Nicole Crimaldi | Twitter Your Way to a Job
COMMENTS

(0)

FILED UNDER: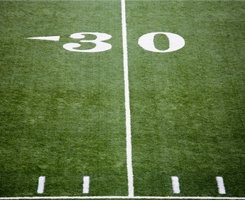 Today's tip comes from Nicole Crimaldi, a commercial banker and career advice specialist at WomenCo.
You might be surprised, but I feel strongly that Twitter can lead you to the next chapter of your career. Here's why:
You can use Twitter to connect with people who share your interests and career goals. Check out search.twitter.com to search for people who are "Tweeting" about things that you care about and then "follow" them so you can read what they have to say on a daily basis. It is amazing how much Twitter followers are willing to help each other in any way they can.
You can talk to people you wouldn't be able to talk to on the street and grow your professional network. By joining Twitter you are exposed to what top professionals, brands, bloggers and authors are saying. You can't chat live with someone by reading the newspaper but you can speak with the author or the subject of the article by connecting on Twitter. Take advantage of this forum to actually chat with these people: compliment their book, blog, or tweet and start up a conversation.
Last, ask and you shall receive. Otherwise, you will never know when one of your Twitter followers is randomly looking for someone unique just like you: perhaps an Economics major who is crazy about designer shoes, or an Accountant who loves sports. You get the idea. I can tell you countless stories of connections I've made through Twitter that have helped me grow my business and my blog in only a few short months.
Long gone are the "hurry up and wait" days of finding your next gig through the classified section of your local paper or even scoring a great opportunity through an impersonal career site. If you are looking to pursue an internship or job that is in line with your individual strengths, ideas and talents start by reaching out to people like you online. Landing your ideal job entails a personal web PR campaign of all that is fabulous about YOU- and it starts on Twitter!
P.S.- Follow me on Twitter @ExecutiveVision and let me know what you think about this post!
Looking for a job in the new year? Be sure to stay on top of all the essential job-hunting tips from Gradspot's new series, 30 in 30: The Insider's Guide to Job-Hunting in '09. If you'd like to share your own tips with the Gradspot community, email 30in30 [at] gradspot dot com with your tip, your occupation/industry of interest, and your name as you'd like it to appear on the site.