30 in 30: Guest Tip from Alexandra Levit | Which Industries Are Doing Well?
COMMENTS

(0)

FILED UNDER: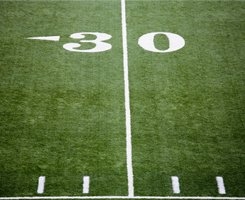 Today's tip comes from guest blogger and career expert Alexandra Levit, author of How'd You Score That Gig?. Check out her blog at WaterCoolerWisdom.com.
A lot of people have been asking me about the best types of jobs to pursue during an economic recession. I've read some varying opinions on this, but here are a few of my favorites:
Healthcare: There is already a major labor shortage in fields such as nursing, and this is only bound to increase as the boomers continue to age and need more services, more often. Others will continue to get sick and be treated whether they can afford care or not.
Education: Children in the United States are still guaranteed schooling until the 12th grade, and many states are perennially experiencing teacher shortages. Plus, laid off or unsatisfied adults are returning to school in record numbers.
Accounting: Don't lump this one in with "finance." It has been hot since federal regulations forced companies to get serious about their books a few years ago, and now, more people than ever are looking for accountants' help to pinch every penny they can.
Agriculture and Utilities: The economy may be sickly, but the first things people pay for include food to eat and gas to heat their homes. These jobs are not affected by the loss of discretionary income and will remain intact.
Local Service Sector: Every town needs at least one plumber, electrician, and hairstylist. In a recession, though, just make sure you live somewhere where the demand outweighs the supply.
Looking for a job in the new year? Be sure to stay on top of all the essential job-hunting tips from Gradspot's new series, 30 in 30: The Insider's Guide to Job-Hunting in '09. If you'd like to share your own tips with the Gradspot community, email 30in30 [at] gradspot dot com with your tip, your occupation/industry of interest, and your name as you'd like it to appear on the site.