30 in 30: Earn Some Cash in the Meantime
COMMENTS

(0)

FILED UNDER: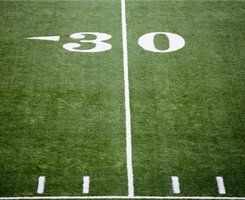 As we mentioned on Day One of our 30-in-30 series, the average job search (in a non-recessed economy) takes four months. The problem is, sometimes you need some dinero to tied you over now. Of course, making ends meet today is a very real concern, but you want to do your best to avoid the trap of committing to a long-term job you don't really want. Instead of jumping on the first offer that comes up, consider taking on some odd jobs and part-time gigs to make some dough while you hold out for a full-time opportunity that actually excites you. There are tons of ways to scrounge an extra buck, from plasma donations to film extra work and selling your brother's GI Joe collection on Ebay. Check out our Earning Cash While Your Unemployed survival guide for more ideas.
If you end up taking a "pay-the-bills" gig that takes up all your time but doesn't teach you the skills you wanted to develop or help you make the contacts that will take you to the next opportunity, you're not doing yourself any favors. There's no need to hold out for your absolute "dream job" when you're just starting your career, but try to avoid settling for something that really doesn't interest you.
Looking for a job in the new year? Be sure to stay on top of all the essential job-hunting tips from Gradspot's new series, 30 in 30: The Insider's Guide to Job-Hunting in '09. If you'd like to share your own tips with the Gradspot community, email 30in30 [at] gradspot [dot] com with your tip, your occupation/industry of interest, and your name as you'd like it to appear on the site.