30 in 30: Clean Up Your Facebook Profile
COMMENTS

(0)

FILED UNDER: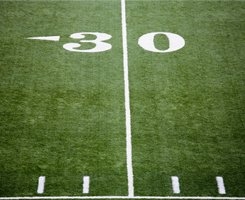 Before you hit the job trail, it's important to make sure you're online identity is not going to come in between you and the job you want. There's no two ways about it: employers have weaseled their way onto the Facebook community, and you have to prepare for the eventuality that the image you project online could be used to assess your candidacy. Over 25% of hiring managers say they use search engines to research candidates, and at least one in ten check out social networks like Facebook.
So here's the rub: that picture of you bonging a beer or that quote from your friend Dave about underage girls and heroin may seem hilarious, but you have to ask yourself one question: is a sort of funny Facebook profile (if those even exist anymore) really worth the potential downside? Be smart about what you put online, and remember that you can edit your privacy settings to deter prying eyes (though be aware that they might still find their way in). Check out our guide to Cleaning Up Your Online Profile.
Also, don't overlook the ways that Facebook can actually help you get a job. You can search for people at companies that interest you and use your status message to let your friends what type of position you're looking for. The more eyes and ears you have in the job market, the better. Finally, the website One Day One Job has an innovative strategy for using Facebook ads to catch the attention of employers that's worth considering.
Looking for a job in the new year? Be sure to stay on top of all the essential job-hunting tips from Gradspot's new series, 30 in 30: The Insider's Guide to Job-Hunting in '09. If you'd like to share your own tips with the Gradspot community, email 30in30 [at] gradspot dot com with your tip, your occupation/industry of interest, and your name as you'd like it to appear on the site.