30 in 30: Beyond Monster and Craigslist
COMMENTS

(1)

FILED UNDER: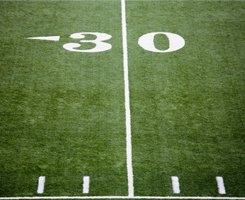 Being an attractive job candidate is all well and good, but it doesn't really matter do much for you if you're not finding any open positions. As we've noted throughout the series, networking is the best way to find out about great jobs, particularly since so many positions are filled directly through referrals. That said, you want to cast a wide net and keep an eye out for all possible opportunities, not just the ones you learn about through networking. Enter the Internet.
Used to be you walked through the streets with soot on your cheeks looking for "Help Needed" signs when you needed work. Thankfully, those insane days are over. Job-hunting has gone online like everything else. But with convenience comes greater anonymity and less chance of feedback.
Almost everyone browses Monster.com, CareerBuilder.com, and Craigslist. And guess what? You should too. Though you might submit your resume to 30 Monster jobs and get two responses or reply to 10 fake Craigslist ads, these sites do actually have good listings from time to time. Sending out job applications is a game of low returns, so you've got to be patient.
A big mistake many job hunters make, however, is only looking at these mammoth job listing sites. They are a good start, but you need to get more specific. Every industry has it's own career sites that provide a generally higher quality and more relevant repository of listings. So if you're looking for jobs in journalism and publishing for example, be sure to check out MediaBistro.com, Ed2010.com, Bookjobs.com, and journalism school career sites. Hunters interested in the non-profit sector should check out Idealist.org and World Volunteer Web.
You get the idea (check out pp. 80-81 of Gradspot.com's Guide to Life After College for more industry-specific resources). Once you have a list of relevant sites, get in the habit of checking them regularly to make sure that opportunity you've been waiting for doesn't slip through the cracks.
Looking for a job in the new year? Be sure to stay on top of all the essential job-hunting tips from Gradspot's new series, 30 in 30: The Insider's Guide to Job-Hunting in '09. If you'd like to share your own tips with the Gradspot community, email 30in30 [at] gradspot [dot] com with your tip, your occupation/industry of interest, and your name as you'd like it to appear on the site.